Air cooling in urban climates
with:
Breathe Earth Collective

materialnomaden
participants:
Paulina Ostatek, Julia Staub, Ömer Gürel, Judith Mayr
#Vienna Architecture Summer School 2022
#prototype #urbancooling #breathe #redesign #circularity #reuse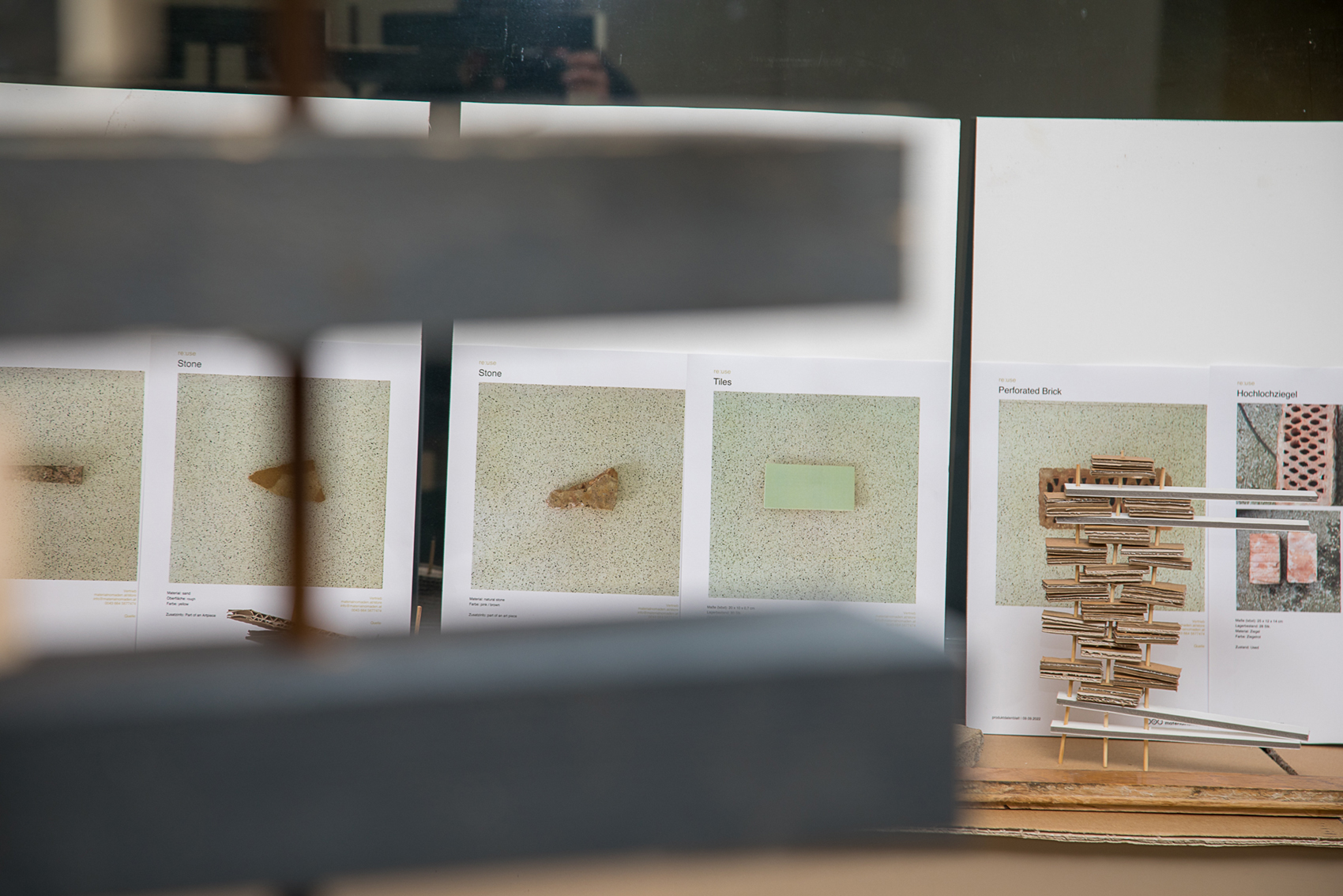 Ongoing climate change is getting more and more visible in our sealed cities due to heat, drought, extreme rainfall and the loss of biodiversity. Solutions how architecture can contribute to liveable urban space are more than necessary to provide healthy climates for non-human and humans especially in hot periods.

In this workshop Breathe Earth Collective's ongoing research of combining the built environment with the concepts of nature to generate refreshing micro climates in urban spaces, is going to generate the basis to create a joint prototypical installation. In collaboration with materialnomaden, we are going to source and select materials from their circular material practice, where materials from deconstructed buildings get harvested and re-used.

Together we are going to design and build a 1:1 wall prototype, that is working with the principle of natural cooling and inspired by vernacular structures from historical examples, we will work with reused building components.

During the implementation process we are going to have exchange and debates about the principles of urban cooling, climate-culture, circular design, etc., and we will visit two permanent Coolspot installations and the archive of materialnomaden at Kegelhalle in Vienna.
Workshop will be led by Markus Jeschaunig and Lisa Maria Enzenhofer (Breathe Earth Collective) and Andrea Kessler and Peter Kneidinger (materialnomaden)


Breathe Earth Collective
Air is one of the most critical resources and number 1-nourishment for humans and other species. The Breathe Earth Collective was found after completion of Breathe.Austria – Austrian Pavillion at the Expo 2015 in Milan. The Collective's work is based on transdisciplinary collaboration across disciplines to research and generate solutions how the built environment can be connected with
concepts of nature. Besides meeting in Breathe Earth Collective all team members run individual practices in different fields and scales.
Founders: Karlheinz Boiger, Lisa Maria Enzenhofer, Andreas Goritschnig, Markus Jeschaunig and Bernhard König.

www.breatheearth.net


materialnomaden
is a pioneer in processes for the circular economy in the construction industry. As a specialist planner for re:use, circular design & architecture, the focus is on the planning & implementation of building and design projects, taking into account the existing re:use potential of components & materials. The company location "Kegelhalle Am Kempelenpark" in Vienna Favoriten is developing into a HUB for circular economy within the construction industry. The planning and construction office shows - as part of a development based on European exchange - how a forward-looking, sustainable building culture can be implemented.
Founded by Peter Kneidinger and Andrea Kessler, resource useage, planning method and execution of pilot projects intertwine in the sense of an overall concept.

www.materialnomaden.at